If you are curious about what 'User Profile' layout looks like, but cannot log into our demo to give it a look, take a moment reading this:
This page can only be seen when you log into our demo.
It will look like this: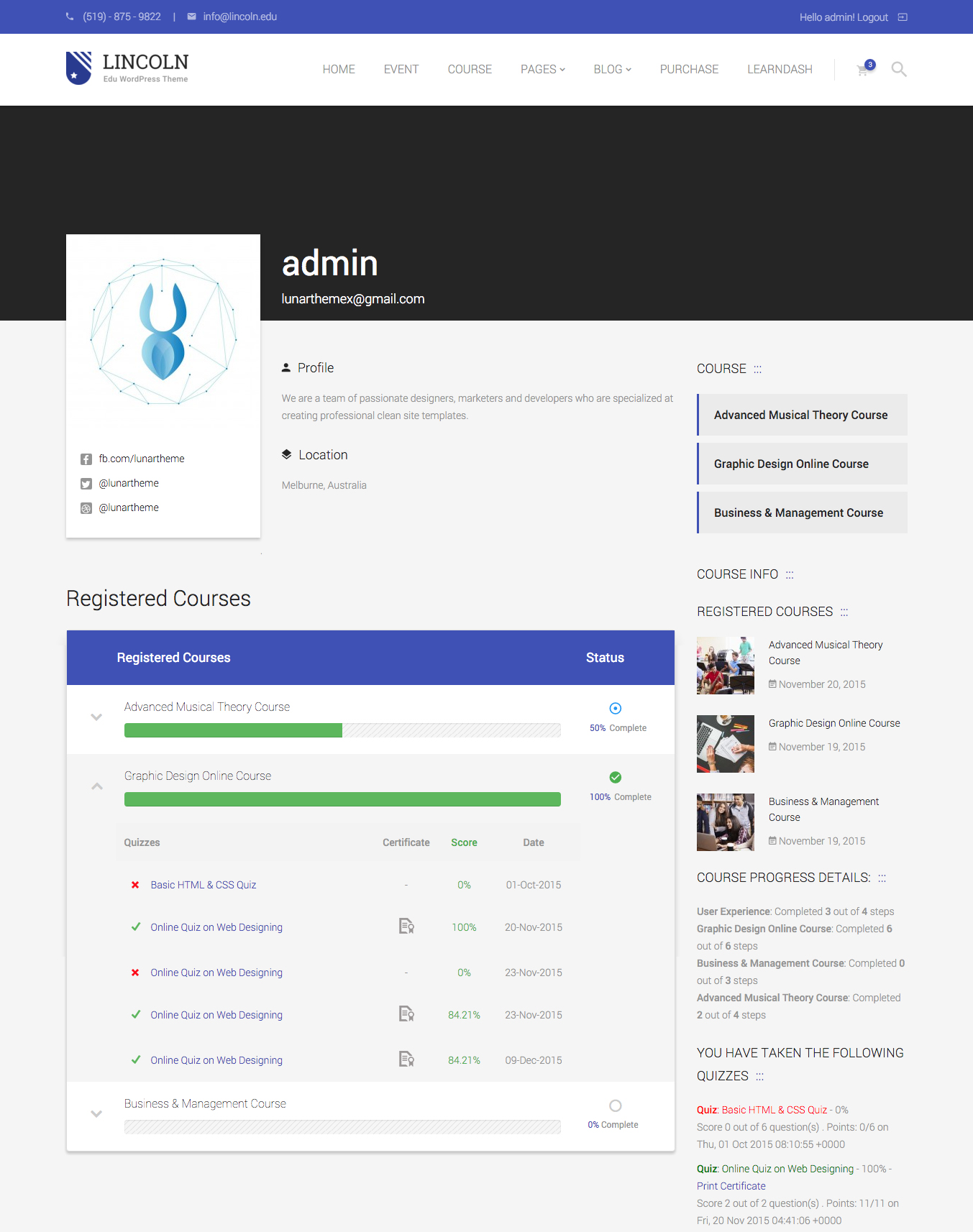 You can also see this page by accessing our dedicated demo account for customers. Detailed account information:
Username: user Pass: lunartheme
No token or token has expired.